2009 New Music Bake Sale
2009
The 1st Annual New Music Bake Sale!
Friday, April 17th, 2009
Doors 6:30 – Music 7:00 – 11:30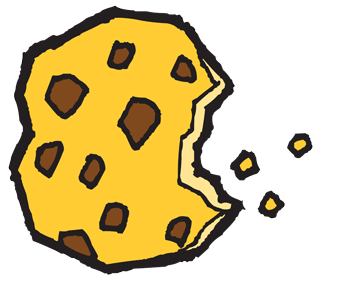 $15 gets you in the door, plus two drink tix

First Presbyterian Church in Brooklyn Heights
[MAP]
124 Henry St (at Clark), Brooklyn, NY
2/3 to Clark St.
A delicious new event featuring live performances, bountiful beverages,
merchandise, revelry, buffoonery, tomfoolery, and of course
…plenty of baked goods.
It's all to benefit your favorite up-and-coming
New York New Music Ensembles.
Featuring performances by:
So Percussion
http://sopercussion.com

itsnotyouitsme
http://www.myspace.com/inyimband

Lisa Moore and Martin Bresnick
playing:
excerpts from Kurt Schwitters' Ur Sonate
http://lisamoore.org http://www.commonmuse.com

Lukas Ligeti
playing
Solo Improvisation
http://www.lukasligeti.com

Newspeak
playing:
Dmitri Tymoczko – Let The Bodies Hit The Floor (world premiere)
William Brittelle – Pegasis in Alcatraz (world premiere)
http://newspeakmusic.org

ACME
http://www.acmemusic.org/

JACK Quartet
playing:
Jeff Myers – dopamine (US Premiere)
http://www.jackquartet.com
Dither
http://www.ditherquartet.com/

loadbang
playing:
Waiting for the Man – David Lang
music by Matt Hough and more
http://www.myspace.com/loadbangensemble

Ensemble de Sade
playing:
The Exaltation of Grace Budd – Matt Marks (World Premiere)
New Work by Alex Temple
http://ensembledesade.com

…and Baketastic Bake Sale Tables from these great groups, individuals and organizations:
New Amsterdam Records
MATA Festival
American Modern Ensemble
Hotel St. George Press
Cadillac Moon Ensemble
TRANSIT
Wet Ink
Talea Ensemble
Sybarite Chamber Players
Red Shift
Listen/Space
Scarlet Tree Productions
Jennifer Stock
Threefifty Duo
The Berkshire Fringe…and tables from the groups who are performing as well!